Thailand, Singapore Japan Least Miserable on Earth: Chart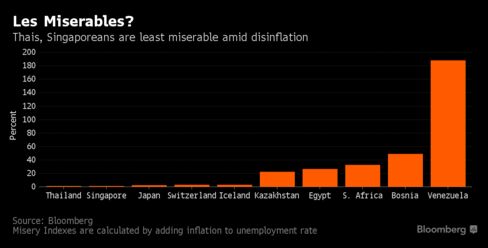 Three of the world's least miserable nations are in Asia. That's according to the misery index, which combines the cost of living with the strength of the job market. Japan and Singapore can thank falling prices. Thailand, meanwhile, has long scored well because its official unemployment rate remains low.
Before it's here, it's on the Bloomberg Terminal.
LEARN MORE