Australian Stocks May Be Riding Too High: Chart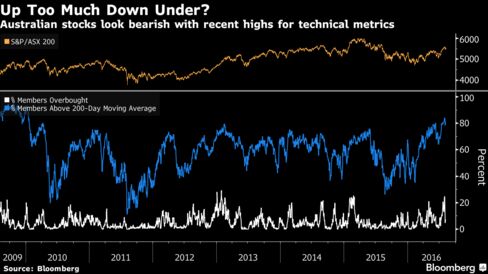 After having its best month in five years, Australia's S&P/ASX 200 Index is sending bearish signals. More than 80 percent of its members closed last week above their 200-day moving average, after that metric hit a six-year high on Aug. 1. That same day, almost a quarter of the stocks' relative strength indexes were in oversold territory -- the most since February 2015 -- and now many have fallen out of that zone, which technical analysts consider a sell signal.
Before it's here, it's on the Bloomberg Terminal.
LEARN MORE