SNB Reserves Hit Record Following Brexit Interventions: Chart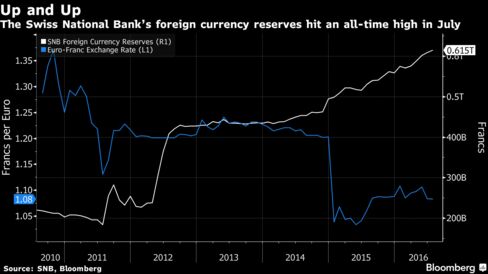 The Swiss National Bank's holdings of foreign currencies hit a record 615.4 billion francs ($632 billion) in July, up 1 percent from a month earlier. The otherwise tight-lipped Swiss officials admitted to interventions following the U.K.'s vote to leave the EU in late June.
Before it's here, it's on the Bloomberg Terminal.
LEARN MORE