For Mark Carney, Negative Rates a No-Go Even If En Vogue: Chart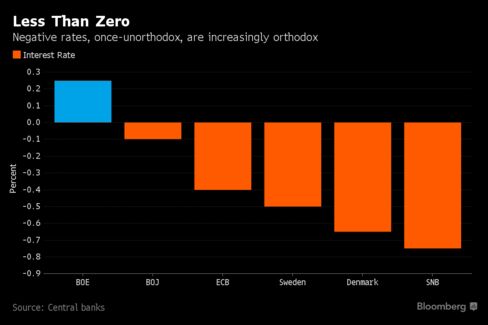 Negative interest rates may have become increasingly prevalent in recent years, but Mark Carney doesn't care for them. After cutting the Bank of England's benchmark to 0.25 percent on Thursday, the institution's governor said he's "not a fan" of sub-zero borrowing costs and their side effects, though some of his colleagues have indicated they're a possibility. Carney's remarks matter -- as the head of the global Financial Stability Board, his stance may be as strong a negative indictment as the experimental practice has yet received, more than two years after the European Central Bank became the first major central bank to introduce it.
Before it's here, it's on the Bloomberg Terminal.
LEARN MORE