Blame Brexit for Pricier Pasta as U.K. Grocery Costs Rise: Chart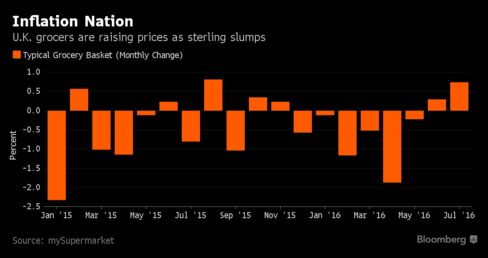 In an early sign of a Brexit-induced squeeze on the cost of living, U.K. grocery prices have risen for two straight months, according to price comparison website mySupermarket. U.K. grocers on average raised the price of pasta by 10 percent and onions by 9 percent over the period. As the U.K. imports about half the food it eats, "we're going to see more and more price rises because of the fall in the pound," said Bruno Monteyne, an analyst at Sanford C. Bernstein.
Before it's here, it's on the Bloomberg Terminal.
LEARN MORE