New Yorkers Can't Get Enough Empire State Municipal Bonds: Chart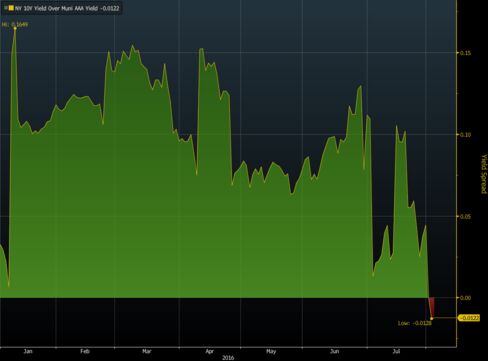 New York municipal bonds are yielding less than top-rated benchmark securities for the first time in almost two years, Bloomberg data show. An index of Empire State debt yields 1.47 percent, or 1.2 basis points less than the benchmark 10-year securities. The strength of New York's economy, combined with the lure of the exemption from federal, state and local taxes makes them irresistible to high-income earners during a period of moderate supply, according to Howard Cure of Evercore Wealth Management. "You have to feed the beast," he added.
Before it's here, it's on the Bloomberg Terminal.
LEARN MORE