Junk Debt Keeps Climbing Despite Plunging Oil Prices: Chart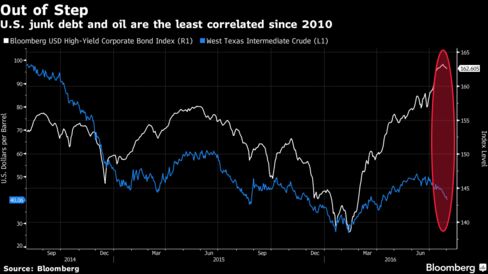 After moving in lockstep with oil markets for much of the last two years, high-yield bonds have gone their own way and posted modest gains while crude entered a bear market in early June. The Bloomberg USD High Yield Corporate Bond Index has advanced more than 2 percent with help from energy debt that comprises about 16 percent of its value. The question now is whether turmoil in oil markets will drag down bonds of drillers and producers, taking the broader junk index with them, as defaults and bankruptcies pile up.
Before it's here, it's on the Bloomberg Terminal.
LEARN MORE