U.S. Stocks Look Expensive by Most Valuation Metrics: Chart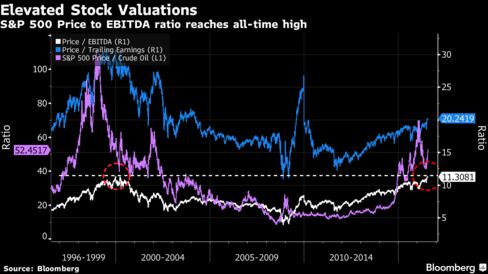 No matter the valuation metric, it's hard to find a case that makes U.S. stocks look cheap. Among 20 measures Bank of America Corp. uses to evaluate S&P 500 Index prices, 14 are above historical averages, the bank's equity strategy team wrote July 21. Some of the most dire warnings: The benchmark trades at a multiple of 20.2 times earnings, the highest since 2009, while a multiple of profits before interest, taxes, depreciation and amortization sits just below a record reached before the dot-com bubble burst.
Before it's here, it's on the Bloomberg Terminal.
LEARN MORE