SolarCity Declines as Tesla Buys Company for $2.6 Billion: Chart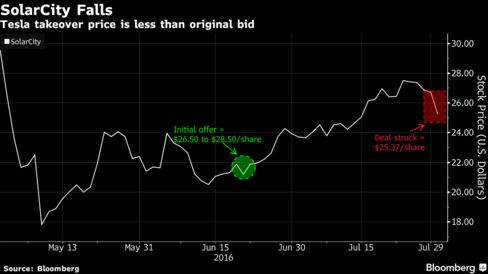 SolarCity Corp. fell as much as 6.6 percent on Monday after Elon Musk's Tesla Motors Inc. reached a deal to buy the provider of solar-power energy services for $2.6 billion. The final price was about $300 million less than an initial offer made on June 21.
Before it's here, it's on the Bloomberg Terminal.
LEARN MORE