New Zealand's Milk Price Squeeze Makes Farmers Cull Cows: Chart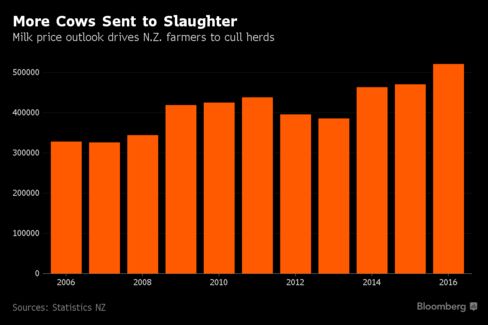 Faced with falling income from milk, more dairy farmers in New Zealand are reducing the size of their herds. A record 520,705 cows were slaughtered in the three months through June, according to Statistics New Zealand. That's an 11 percent increase from a year earlier and the most since the data series began in 1981. Many farmers are facing a third straight season of losses after Fonterra Cooperative Group Ltd., the world's biggest dairy exporter, Monday kept its forecast milk payout for the season ending May 2017 near a nine-year low.
Before it's here, it's on the Bloomberg Terminal.
LEARN MORE