SNB's FX Portfolio Has Ever Bigger Share of A-Rated Bonds: Chart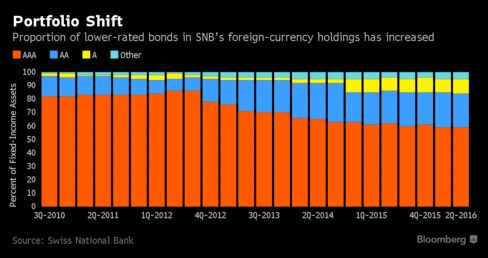 The share of A-rated bonds in the Swiss National Bank's foreign-exchange portfolio inched up to 11 percent in the second quarter. While that's just a 1 percentage-point increase from the prior three months, it's indicative of a broader trend: the proportion of top-rated fixed-income securities has declined by more than a quarter in the past five years. That's at least partly linked to sovereign downgrades.
Before it's here, it's on the Bloomberg Terminal.
LEARN MORE