Nostalgia for Indebted Italian Owner Erodes Pekao Premium: Chart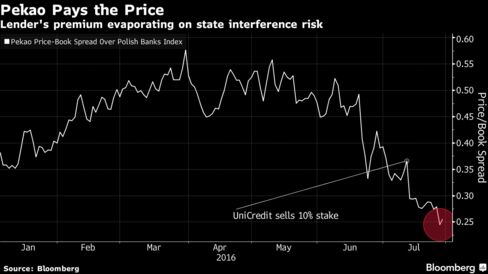 Shareholders in Bank Pekao SA are wary that UniCredit SpA's possible sale of a controlling stake will allow the Polish government to gain more influence. Political leaders in Warsaw are bent on boosting their control of the economy by moving the mostly foreign-owned financial industry into local hands. Shares in Poland's second-largest bank slumped as much as 6 percent on Wednesday after a report that UniCredit may exit, driving its price-to-book ratio to a seven-year low.
Before it's here, it's on the Bloomberg Terminal.
LEARN MORE