Global Oil Refineries Get Surprise Gift From Russia: Chart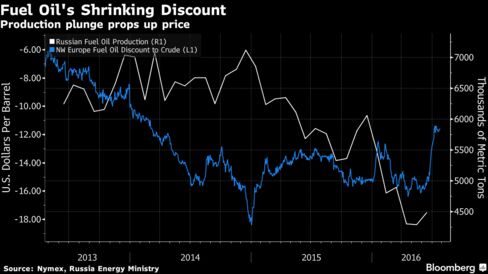 Amid an unprecedented global gasoline glut, the world's oil refineries are finding a little solace in fuel oil, the product they try not to make. Russian plants, encouraged by the government, are making less and less of the substance that propels ships and is a feedstock in some power plants. With about three-quarters of that ever-diminishing output hitting export markets, fuel oil futures for North West Europe are close to the smallest discount to crude since 2014.
Before it's here, it's on the Bloomberg Terminal.
LEARN MORE