Home Prices in 20 U.S. Cities Rise Less Than Forecast: Chart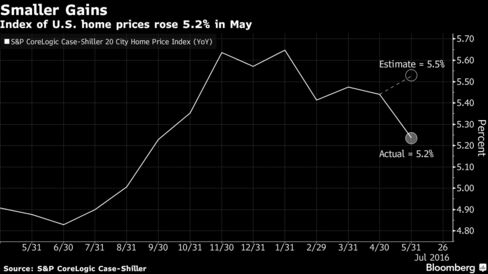 Home prices in 20 U.S. cities rose less than projected in May from a year earlier, signaling both buyers and sellers had the potential to benefit during the busy selling season, according to S&P CoreLogic Case-Shiller data reported Tuesday. The group's property values index increased 5.2 percent, missing the median forecast of economists after climbing 5.4 percent in the year through April.
Before it's here, it's on the Bloomberg Terminal.
LEARN MORE