Brexit Bulletin: What You Need to Know on Tuesday
There's a problem with pensions, and the pound's not happy either.
Sign up to receive the Brexit Bulletin in your inbox.
Brexit's biggest supporters may now have a reason to regret their vote.
The 60 percent of Britons aged 65 and older who voted for Brexit – the highest of any age group – are now facing a worsening pensions funding gap, Bloomberg's Andre Tartar and Jill Ward report.
The combined deficits of all U.K. defined-benefit pension schemes, normally employer-sponsored and promising a specified monthly payment or benefit upon retirement, rose £80 billion overnight ($105 billion) following the referendum to £900 billion, according to pensions consultancy Hymans Robertson. Since then the deficit has grown further, to a record £935 billion as of July 1.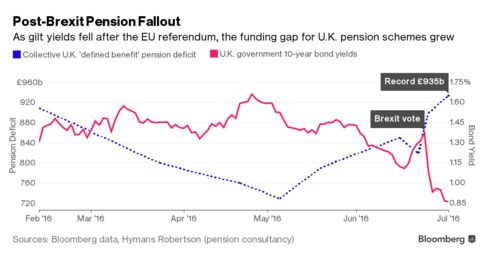 The higher liability is being blamed largely on U.K. government bond yields dropping to record lows, and a similar decline in corporate bond yields. And there's no immediate respite in sight. The situation may worsen if the Bank of England cuts interest rates and buys more bonds, as many economists anticipate.
After London, Luxembourg?
Paris has written a love letter. Amsterdam is targeting specialists. Frankfurt and Dublin are also eyeing an opportunity. Now Luxembourg is the latest European hub to pitch for post-Brexit business.
"We are an important international financial center," Foreign Minister Pierre Gramegna said in an interview with Bloomberg TV on Tuesday. "After London, we are the first and obvious choice. We have already many British players in our country."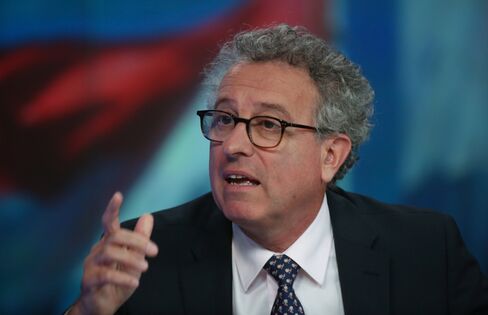 To find out more, watch the full interview.
Weale Signs Up to Stimulus
Add Martin Weale to the list of Bank of England policy makers favoring more stimulus.
Weale previously wanted "firmer evidence" of the impact Brexit is having before making up his mind. Now he has used an interview with the Financial Times to indicate he backs speedy support for the economy.
Last week's plunge in the purchasing managers index for services and manufacturers to its lowest since 2009 was a lot worse than he had anticipated and wage growth has also undershot his expectations prior to the June 23 referendum, he said.
"I see things rather differently from what I would have done had we not had those numbers."
Meanwhile, the Guardian and other newspapers report today that further rate cuts may prompt high street banking giant NatWest to start charging negative interest rates on business deposits.
Smart Buys?
Emerging-market stocks are looking attractive to investors as decisions such as Brexit make developed world equities a riskier proposition.
This year, emerging-nation equities have outperformed their developed peers, Elena Popina and Maria Levitov report. Money managers at Neuberger Berman Group LLC and AllianceBernstein Holding LP sense a further buying opportunity amid risks such as Brexit and frequent terror attacks.
Also taking advantage of the trading environment, breakfast cereal maker Post Holdings Inc. on Monday sold $1.75 billion in the biggest junk-bond deal by any borrower since the referendum.
On The Markets
The pound dropped versus most of its 16 major peers after as investors digested Weale's comments, though the yen is set for its best day since Brexit.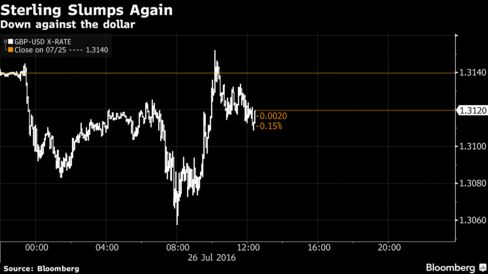 European equities had a mixed morning, as gains in commodity producers offset losses in banks and energy shares.

And Finally...
We're all keeping our eye on London's property market, aren't we? The capital's red hot housing sector has shown signs of cooling in prime areas for some time now, but Brexit has refocused attention, with buyers, sellers and investors all wanting to know what happens next.
Substantial post-June 23 data won't emerge for another month or so, but we've taken a snapshot of the city's housing market on the eve of Brexit, using data from the U.K. Land Registry. Click the picture below to explore the state of Britain's most-watched market. And come back next month for more.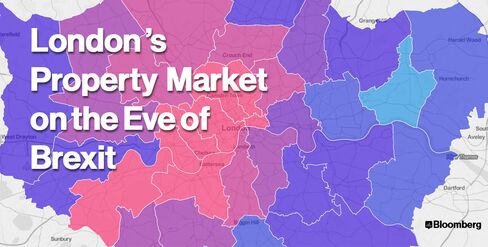 For more on Brexit follow Bloomberg on Twitter, Facebook and Instagram, and see our full coverage at Bloomberg.com
Before it's here, it's on the Bloomberg Terminal.
LEARN MORE