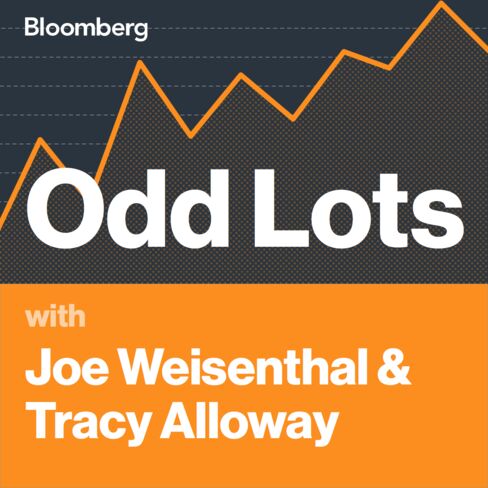 Subscribe to Bloomberg Odd Lots on iTunes Podcasts
Subscribe to Bloomberg Odd Lots on Pocket Casts
Every week, hosts Joe Weisenthal and Tracy Alloway take you on a not-so-random walk through hot topics in markets, finance, and economics.
There's nothing better than financial crisis hindsight and earlier this month we got a big dose of it in the form of a 218-page paper by Laurence Ball, Department of Economics Chair at Johns Hopkins. In the paper, Ball makes the case that — contrary to statements by some policymakers — Lehman Brothers could have been rescued back in 2008 and the U.S. made a massive mistake in choosing not to do so.
The paper, four years in the works, is unusual not just for the forcefulness of its argument — Ball calculates that Lehman had $131 billion worth of securities that would have been eligible to secure Federal Reserve loans and thereby keep the bank in business— but also in its methodology. Ball draws upon materials from the Lehman Brothers bankruptcy examiners' report, the U.S. government's financial crisis commission inquiry, news clippings, books and the like to help draw his conclusions. We talk to Ball about the genesis of the paper and what it means for markets today.
SoundCloud: 38: The Fed Made a Massive Mistake Letting Lehman Go by Bloomberg
Before it's here, it's on the Bloomberg Terminal.
LEARN MORE