International Exposure to Turkey Is Showing Up in the Wrong Places
Turkey's putsch attempt was the last thing these companies needed.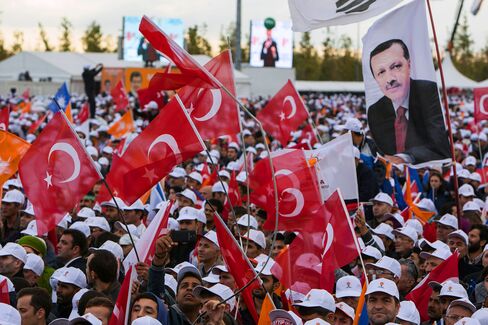 Europe's credit markets are relatively insulated from the turmoil in Turkey. Unfortunately, according to analysts at JPMorgan Chase & Co., where exposure exists it's in all the wrong places.
Following an unsuccessful coup attempt earlier this month, Turkey's markets have been rocked by both political unrest and the threat of downgrade. From UniCredit SpA to Thomas Cook Group Plc, the risk is being shouldered by companies already battling problems at home.

"In general, European credit does not carry much exposure to Turkey," the analysts led by Matthew Bailey said in the note to clients. Yet in almost all cases, the "names which are affected by the political situation were already facing other risks."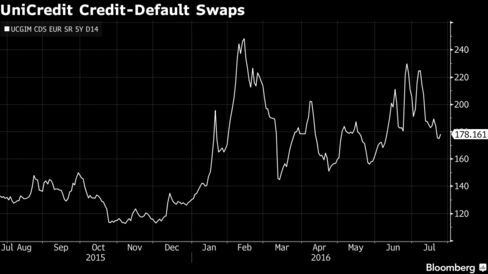 Take UniCredit SpA, which as Italy's largest bank is at the center of the country's non-performing loan crisis. The Milan-based lender has the second largest exposure to Turkey among European banks, thanks to a 40 percent stake in Yapi ve Kredi Bankasi AS, Turkey's fourth-largest privately owned lender, whose shares have dropped by 18 percent since the July 15 coup attempt.

UniCredit is beaten, in terms of the size of its exposure, by BBVA (Banco Bilbao Vizcaya Argentaria SA), which last year increased its stake in Istanbul's Turkiye Garanti Bankasi AS, or Garanti Bank. While that makes the post-coup environment a larger concern than before, the uncertainty wreaked by the coup couldn't come at a worse time. Separately to Turkey, Bloomberg has reported that the bank's considering slashing jobs in Spain to cut costs, according to people familiar with the matter, who were speaking anonymously because the plan is not public.

It's not just the financial sector that could suffer from the fallout, even if banks on the country's benchmark index have, over the course of the last week, lost more value than companies in any other industry. Travel and leisure are also in line to take a hit.
Tour operator TUI AG and travel firm Thomas Cook Group Plc are already battling lower transit volumes due to terrorism in holiday destinations such as Egypt and Tunisia, the JPMorgan analysts wrote. Turkey accounted for about 14 percent of both companies' capacity in 2015; a source of revenue that could now be in jeopardy.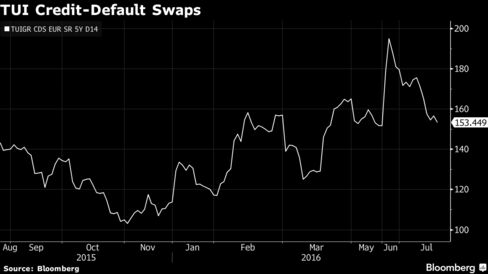 Before it's here, it's on the Bloomberg Terminal.
LEARN MORE