India Home to Asia's Highest Yields, Topping Indonesia: Chart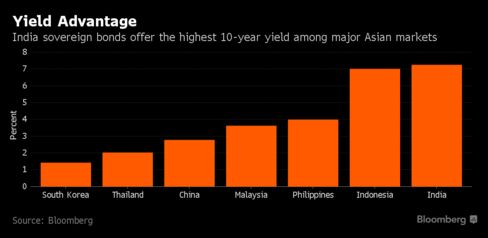 Among major Asian markets, Indian bonds yield the most. Foreigners are returning to rupee debt after a two-month hiatus as strong monsoon rains help ease concern about inflation, boosting the allure of 10-year government securities that yield above seven percent.
Before it's here, it's on the Bloomberg Terminal.
LEARN MORE