Oldest Asia Railway Plans More Debt Than GDP of Some Nations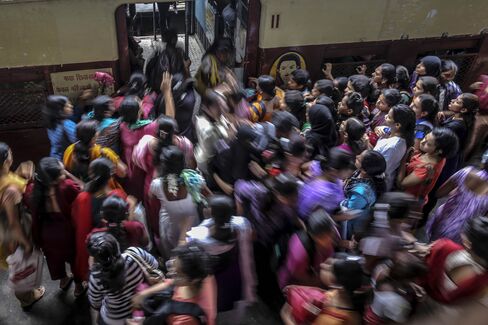 Indian Railways is targeting a $127 billion upgrade by 2020

That includes $37 billion of debt to help unclog the network
Indian Railways plans to rack up debt to help fund an unprecedented modernization plan.
Some 2.5 trillion rupees ($37 billion) of debt is required in the five years through 2020, according to Railway Minister Suresh Prabhu. That's more than triple the 692 billion rupees of outstanding Indian Railway Finance Corp. bonds. The network is also exploring non-fare revenue streams from advertising and land holdings, Prabhu said.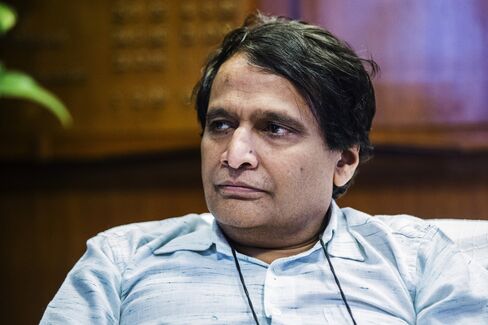 "Very soon we'd go out to the market to open up advertising and branding on most of our trains and stations," Prabhu said in e-mailed replies to questions. "Indian Railways has various land banks which we are looking to monetize through long-term leases and other commercial development."
The world's fourth-largest railroad aims to pour 8.6 trillion rupees into new tracks, faster trains and station redevelopment to drag a network with roots in British colonial rule into the 21st century. Indian Railways carries about as many passengers daily as Australia's population, even as congestion and aging rolling stock slow speeds.
Click here to see how wandering cows may cost India's bullet train $1 billion.
Prime Minister Narendra Modi's administration is relying on government spending and debt for the bulk of the five-year upgrade. Roughly 1 trillion rupees is expected to come from the private sector, according to Prabhu.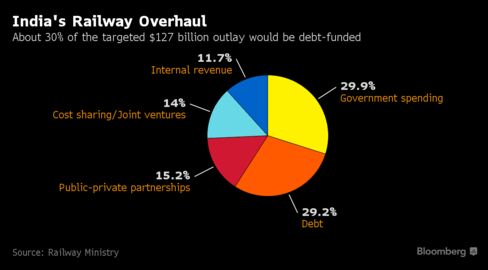 Some projects, such as a $15 billion bullet train due to start operations in 2023, have funding options in place. But questions remain over India's ability to find all the money needed for other railway improvements and to deliver projects on time.
The network spends most of its revenues on operating costs. Raising passenger fares is politically challenging as more than half of India's 1.3 billion people live on less than $3.10 per day, based on World Bank data. Most cargo is shipped by road rather than rail, denting freight-based earnings.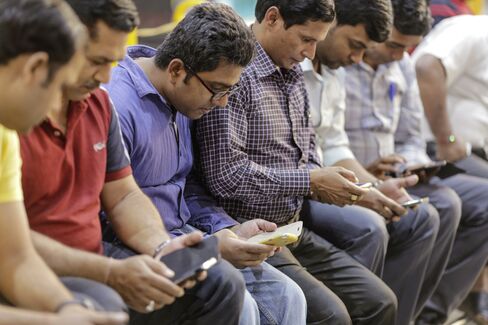 "Cutting costs is also a major strategy going forward," Prabhu said. "We're also focusing on increasing freight revenues by increasing the basket of goods we carry."
The railroad saved 100 billion rupees last year by paring expenses, he said.
The prospective borrowing to fund Modi's modernization project exceeds the gross domestic product of nations such as Serbia or Bolivia.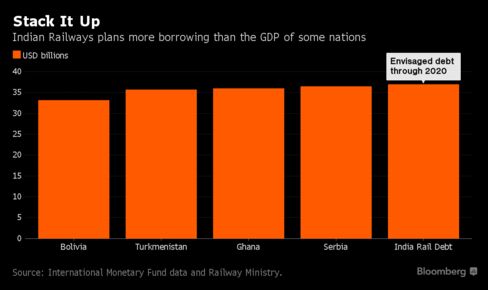 Indian Railways has 638 billion rupees of local-currency bonds and $800 million of dollar-denominated debt outstanding.
Yields on the 8.88 percent rupee bonds due 2029 fell to 6.08 percent on July 15, the lowest since they were issued in 2014, according to Bombay Stock Exchange prices. Recent speculation that the Reserve Bank of India may become more dovish under its next governor boosted the allure of bonds in Asia's No. 3 economy.
The yield on Indian Railway Finance's 3.417 percent dollar-denominated notes fell one basis point to 1.89 percent as of 6:51 p.m. in Hong Kong, according to data compiled by Bloomberg.
Modi's government recognizes the potential impact of railway modernization on the country's economy, but the scale of the network means it's crucial to manage investment projects better, said Bharat Salhotra, managing director of transport operations at Alstom SA's Indian unit near New Delhi.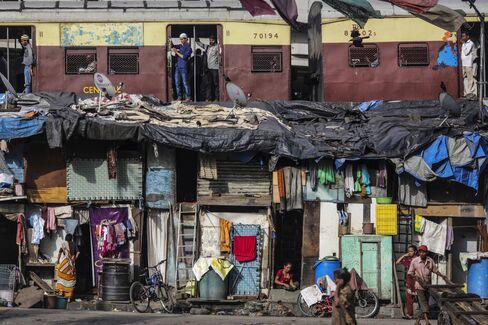 "When you're looking at an organization with the size and scale of the railways, they need to develop the competence and tools to be able to assess and prioritize investments," he said.
While the railways offer investment opportunities, the government must clarify which projects are open to private companies and offer incentives, according to R. K. Gupta, managing director of Taurus Asset Management in New Delhi.
Another challenge for Prabhu is implementing a pay increase of as much as 320 billion rupees for railway workers. The network employs around 1.3 million people.
Prabhu said the current fiscal year's budget provides 200 billion rupees for the wage increases, and that he's looking to exploit newer sources of revenues, such as advertising, to help plug the gap.
Before it's here, it's on the Bloomberg Terminal.
LEARN MORE