Pokemon Go Enters Japan, Igniting Another Nintendo Surge: Chart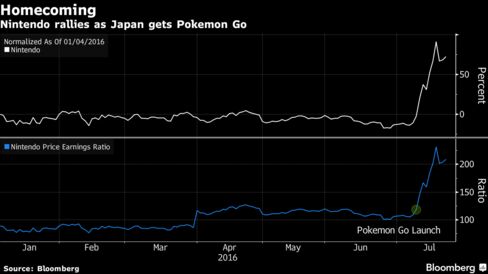 The rally that began two weeks kept going for Nintendo Co. Shares jumped Friday after Pokemon Go became available in its home market of Japan. Nintendo's market value has nearly doubled, taking its price-to-earnings ratio above 200, since the app become a viral phenomenon in its first three markets earlier this month.
Before it's here, it's on the Bloomberg Terminal.
LEARN MORE