Oil Bulls Running Out of Time as Refiner Demand to Fall: Chart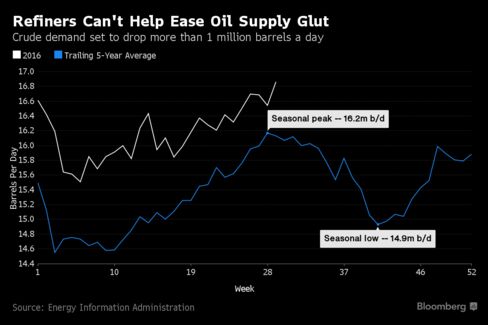 Crude oil inventories in the U.S. have fallen 23.9 million barrels since the end of April. Oil bulls counting on further declines are fighting history, though, as over the past five years refiners' crude demand has fallen an average of 1.2 million barrels a day from the peak in July to the low in October. "The rough part will be once refineries start going into maintenance," said Rob Haworth, a senior investment strategist in Seattle at U.S. Bank Wealth Management. "We aren't drawing down inventories very fast and the pressure on prices will increase."
Before it's here, it's on the Bloomberg Terminal.
LEARN MORE