Yen's Use in Global Transactions Highest Since Late 2010: Chart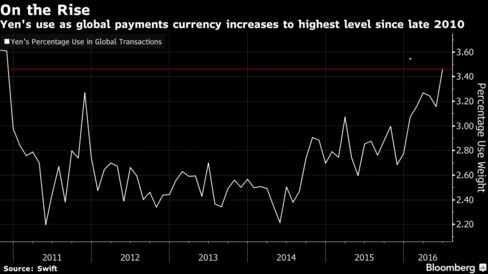 The Japanese yen, the world's fourth most-used payments currency, continued its rise as an increasingly important international currency. In June, 3.46 percent of global transactions were conducted in the Japanese currency, the largest proportion in more than five years. The yen follows the U.S. dollar, euro and British pound as the most used currencies in global transactions.
Before it's here, it's on the Bloomberg Terminal.
LEARN MORE