Turkey Spooks Investors as Stock Swings Hit Two-Year High: Chart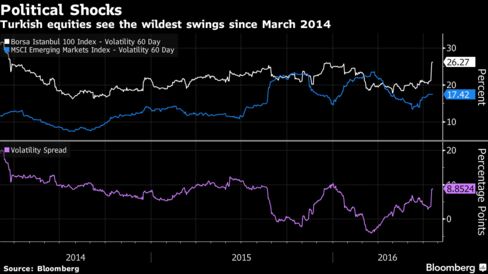 First came the coup, then the purges. Escalating political risk in Turkey has spurred the greatest turbulence in the nation's stocks since March 2014. Investor concern that President Recep Tayyip Erdogan's crackdown against opponents will further destabilize the country has triggered the Borsa Istanbul 100 Index's steepest three-day selloff in three years, leaving the gauge at its most volatile relative to other emerging markets since August.
Before it's here, it's on the Bloomberg Terminal.
LEARN MORE