Muni-Bond Yield Curve Is the Flattest Since November 2007: Chart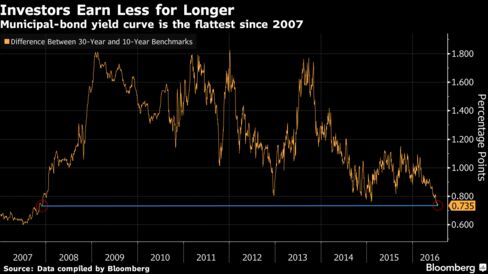 The gap between short- and long-term yields in the $3.7 trillion municipal-bond market is the narrowest in more than eight years. Benchmark 30-year munis yielded 0.735 percentage points more than 10-year securities on Wednesday, the smallest difference since November 2007. This means that investors are earning less for the risk of holding securities with longer maturities.
Before it's here, it's on the Bloomberg Terminal.
LEARN MORE