HSBC has told leveraged issuers who are ready to raise debt that "the next 10 days represent an attractive window to get deals done," according to Tim Spray, the bank's head of EMEA loan syndications, in an interview on July 18.
The primary market has "improved considerably" since last month's Brexit vote and there is more than 3 billion euros of leveraged debt in the near-term pipeline, Spray said.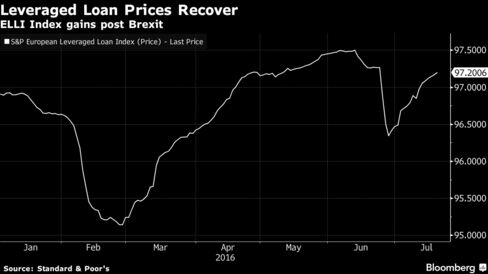 The rush of deals brought to the market in recent days shows that current market conditions are benign and volumes are set to pick up further. However, Spray noted that the overall market is in "catch-up mode" and unlikely to match last year's volumes.
It's already been a busy week for leveraged loans in Europe with German cosmetics retailer Douglas launching a 1.27 billion euro ($1.4 billion) term loan, as well as a 675 million euro loan from Coherent Holding, a maker of photonic products, and a 350 million dollar-equivalent cross-border loan from packaging group Coveris Holding.
Europe's leveraged credit market remains driven by strong technical factors, Spray said, citing high demand alongside a lack of supply. This technical imbalance, together with improved market conditions, means yields are set to tighten in from the level paid by gaming group Sisal, which last week sold 325 million euros of floating-rate notes at 662.5 basis points over Euribor.
Spray said that he expects new issue premiums to narrow from the current range of 75-100 basis points.
Before it's here, it's on the Bloomberg Terminal.
LEARN MORE