As New York's luxury market continues to sag, the top end of the condo market is going to increasing extremes to attract a finite number of global elites. With the initial release today of images and information for the three full floors of amenities offered at 432 Park Avenue, buyers have the chance to see just how far the building's developers are willing to go—call it an arms race in which the weapon of choice is travertine marble.
On the 12th, 14th, and 16th floors, residents of the 96-story building's 106 apartments will have access to 30,000 square feet of shared space, which includes a gym, pool, library, screening room, conference room, and restaurant.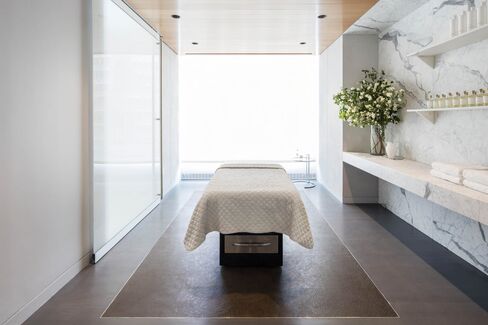 Each of the building's common spaces has a double-height ceiling. The 12th floor will house the restaurant, which is still being built out; designed by the same company who did the interiors of restaurants 11 Madison Park and Le Bernardin, the space will have a 22-foot-high chandelier and furnishings by Knoll.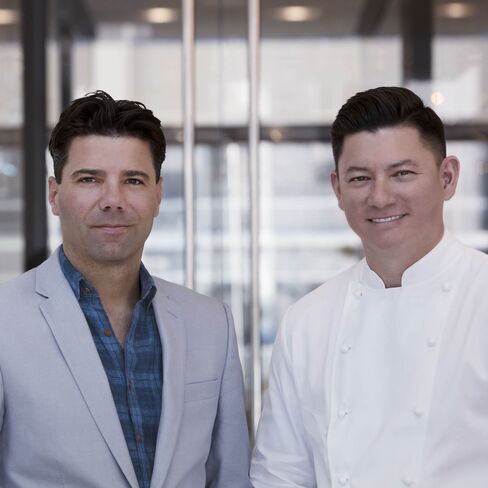 The menu will be done by the Michelin-starred chef Shaun Hergatt, who most recently worked at SHO and Juni, two now-shuttered New York restaurants. The restaurant will also have outdoor space—5,000 square feet of terrace overlooking 57th Street. (Room service and in-home catering will also be offered by the restaurant.)
The floor above houses the gym, a yoga studio, screening room that seats 18, a billiards room and library (the library is stocked by the luxury art-book publisher Assouline), and a 14-seat boardroom decked out in an appropriately official-looking mahogany paneling.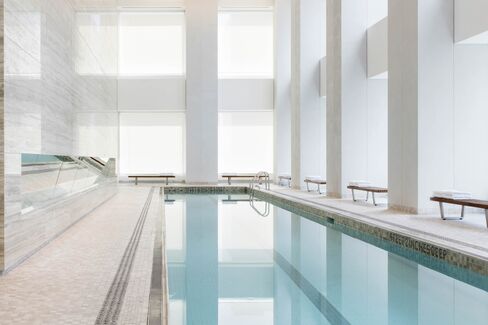 The 16th floor is devoted to various iterations of watersports. There's a 75-foot pool with a separate jacuzzi, a spa with steam, sauna, and treatment rooms, and the requisite massage tables. There's also apparently someone called a "fitness manager" who, building representatives say, can organize a nutrition and wellness regimen for residents.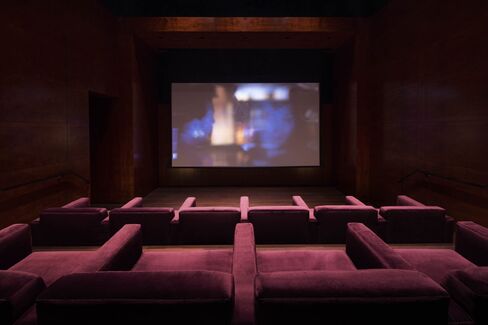 Use of these rooms is free in one sense, and very expensive in another: There's no enrollment or dues, but costs are bundled into common charges. Of the available apartments listed on the building's website, the cheapest, a $17.5 million, 4,003-square-foot, three-bedroom apartment, has estimated monthly common charges of $8,208 a month, or just under $100,000 a year. (The most expensive listing, a $44.25 million apartment on the 80th floor, has common charges of more than $10,000 a month.)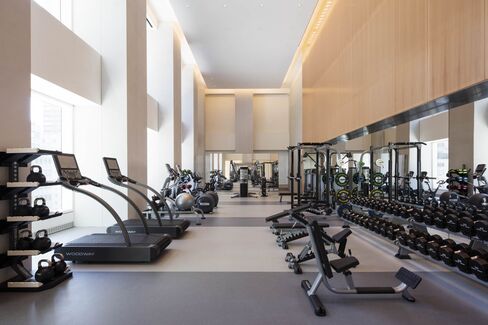 Left unmentioned, of course, is the building's greatest amenity: the views afforded to someone who gets to live in the tallest residential building in the Western hemisphere. It's not that much of a secret, though: Reportedly, 75 percent of the apartments have already sold.
Before it's here, it's on the Bloomberg Terminal.
LEARN MORE