Dutch Unemployment Drops to Lowest Level of Rutte's Term: Chart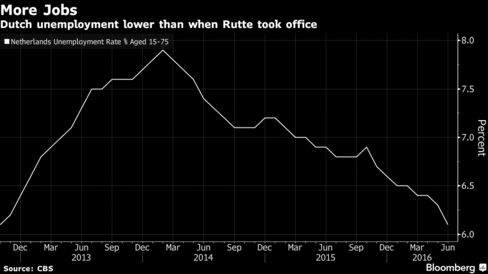 With just eight months until the general election, Dutch unemployment has fallen to the level when Prime Minister Mark Rutte took office in November 2012. The economy is adding jobs, led by construction and care and welfare. Still, Rutte's party, which is trailing Geert Wilders' Freedom Party in the polls, won't get a bonus from the low jobless number as for voters the economic situation still hasn't changed, Andre Krouwel, an associate professor at Amsterdam VU University said.
Before it's here, it's on the Bloomberg Terminal.
LEARN MORE