As Germany's Unemployment Falls, Permanent Jobs Rise: Chart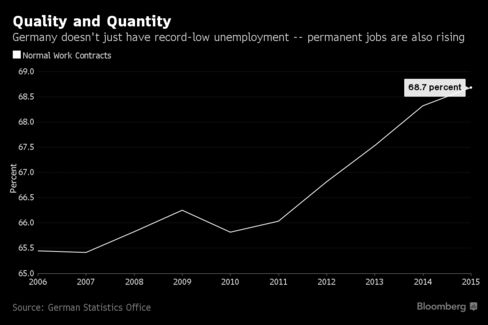 German unemployment is at a record low, dropping to 4.2 percent in May, which is less than half the euro area's rate, according to Eurostat. New data show that the falling trend hasn't come at the expense of quality. "Normal" employment, defined as permanent jobs of more than 20 hours a week, is on the rise, representing 69 percent of total jobs in 2015.
Before it's here, it's on the Bloomberg Terminal.
LEARN MORE