Nigerian Oil Exports Poised to Dip as Stockpiles Depleted: Chart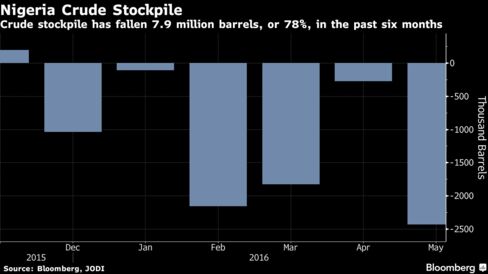 Amid the worst attacks on its oil infrastructure in almost a decade, Nigeria is dipping into stockpiles of crude to boost exports. Inventories plunged by 78 percent to 2.2 million barrels in the six months through May, according to data published by the Joint Organisations Data Initiative in Riyadh. The drop in Nigeria's crude oil stockpile to its lowest level for more than two years suggests that the country's ability to maintain exports amid renewed attacks may already be waning.
Before it's here, it's on the Bloomberg Terminal.
LEARN MORE