ECB Easing Surprises Prompt Second-Guessing by Economists: Chart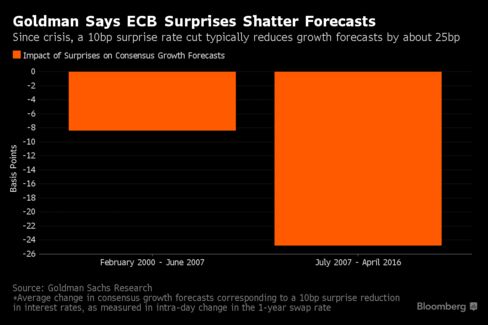 If the European Central Bank shocks investors with a rate cut on Thursday -- not forecast by anyone in Bloomberg's survey -- economists would probably take it to mean that the outlook is worse than they predicted. Such is the signaling effect of a surprise decision to ease, which typically carries more weight than the monetary impact of the move, particularly since the financial crisis, a Goldman Sachs study showed this week. That's because the central bank, with its superior access to information, might be able to incorporate evolving forecasts into policy decisions that aren't yet processed by the private sector, forcing economists to second-guess their estimates.
Before it's here, it's on the Bloomberg Terminal.
LEARN MORE