Pokemon Frenzy Rewrites Record Books for Tokyo Trading: Chart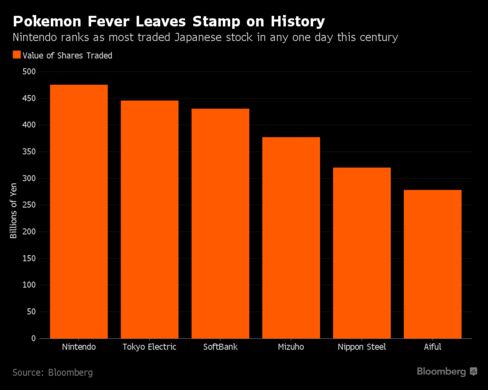 The excitement surrounding Nintendo Co.'s mobile game Pokemon Go last week has left its mark on Tokyo stock market history. The gamemaker traded 476 billion yen ($4.5 billion) worth of shares on Friday, the biggest daily turnover for any company in the Topix index this century. Nintendo surged 71 percent last week after the game became an instant hit, its largest weekly gain ever.
Before it's here, it's on the Bloomberg Terminal.
LEARN MORE