U.K.'s Tumbling Growth Forecast a Reason to Cut Rates: Chart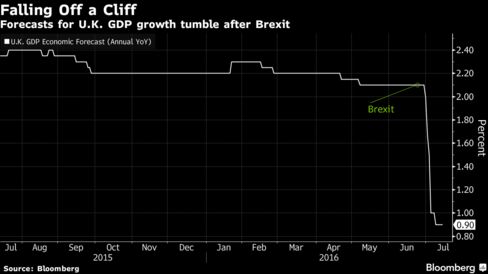 Hold on. That's what the Bank of England did on Thursday, leaving its key interest rate at a record low of 0.5 percent. There are good arguments not to have cut borrowing costs at the first available opportunity post-Brexit but as Bloomberg View's Mark Gilbert writes, there's one very compelling reason to inject more adrenaline into the economy as soon as possible: the plummeting growth forecast.
Before it's here, it's on the Bloomberg Terminal.
LEARN MORE