South Africa Economy Jumps Egypt, Closes in on Nigeria: Chart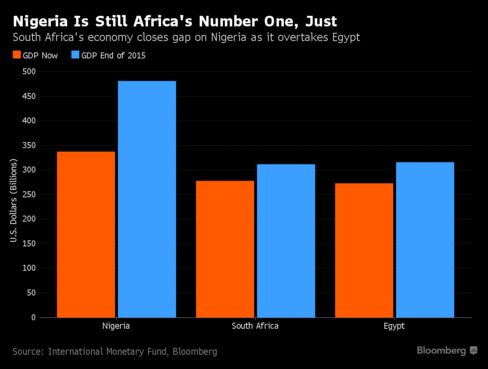 Nigeria is still Africa's number one economy, even after a 30 percent devaluation of the naira last month knocked almost $150 billion off its gross domestic product when measured in dollar terms. South Africa, which has regained second place after overtaking Egypt, is closing the gap. While its economy also shrank as the rand weakened, the gap with Nigeria has narrowed to $60 billion now from $170 billion at the end of 2015.
Before it's here, it's on the Bloomberg Terminal.
LEARN MORE