Japanese Buy Record Amount of Foreign Debt as Yields Drop: Chart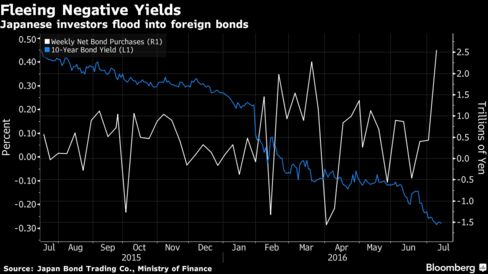 Record low yields at home are turning off Japanese investors. Fund managers in the nation scooped up a record net 2.55 trillion yen ($24.5 billion) of medium- and long-term debt outside the nation in the week ended July 8, the Ministry of Finance said Thursday. Japan's benchmark 10-year yield, now at negative 0.28 percent, fell to an unprecedented minus 0.3 percent at the end of last week.
Before it's here, it's on the Bloomberg Terminal.
LEARN MORE