Everyone Is Guilty, But Spain and Portugal May Pay: Chart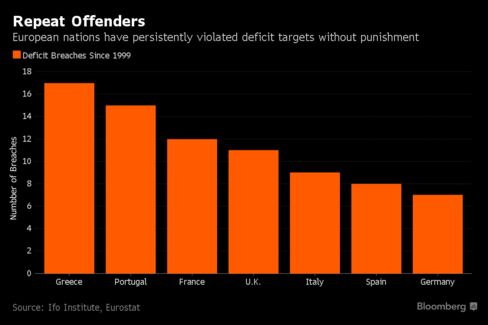 Spain and Portugal risk becoming the first European Union nations to be sanctioned for running an excessive deficit -- but they're certainly not the only ones who've breached the bloc's rules. According to research by Germany's Ifo Institute based on Eurostat data, EU nations have missed deficit-reduction goals 165 times since 1999. While Greece is the most egregious case with 17 misses, France, Italy and Germany have also fallen short of their fiscal targets repeatedly.
Before it's here, it's on the Bloomberg Terminal.
LEARN MORE