Chinese Gold Miners Underperform Their Global Peers: Chart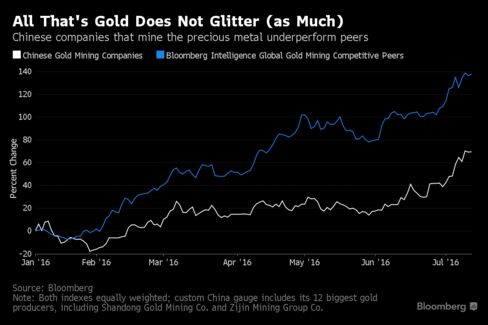 Not all gold miners have taken full advantage of surging gold prices over the last year. Stock prices of Chinese gold mining companies increased 64 percent in 2016 when their global competitors jumped 142 percent. Firms in China have higher costs and lower quality pits, triggering their recent buying spree of overseas gold quarries, said Molly Shutt, a commodities analyst at BMI Research.
Before it's here, it's on the Bloomberg Terminal.
LEARN MORE