China's Imports From Hong Kong Have Continued to Surge: Chart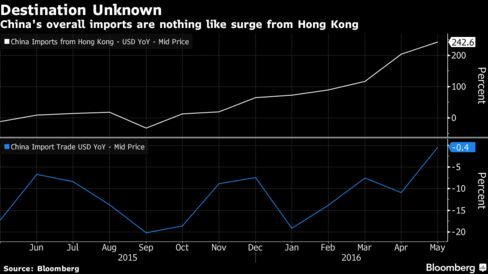 China releases trade figures Wednesday, and a steep rise in reported imports from Hong Kong has raised concerns that trade invoices are being manipulated to get capital out of the country amid fears the yuan will continue to weaken. May's imports from Hong Kong surged a record 243 percent from a year ago, while overall imports have been falling.
Before it's here, it's on the Bloomberg Terminal.
LEARN MORE