Nixing Chinese Stocks Boosts EGShares Emerging-Market ETF: Chart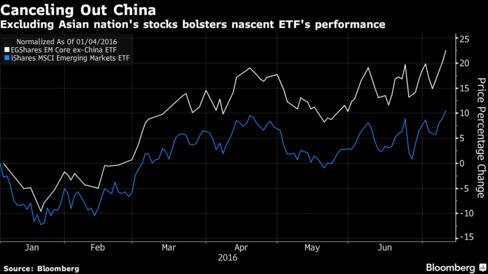 Cutting China out of the emerging-market equation has been a winning strategy for a 10-month-old exchange-traded fund. The $8.9 million EGShares EM Core ex-China ETF has risen 23 percent this year to a record high, compared with a 11 percent gain in a $23.4 billion fund tracking MSCI Inc.'s developing-nation equity benchmark. The outperformance comes as mainland Chinese stocks post the second-worst performance among the world's top 10 markets.
Before it's here, it's on the Bloomberg Terminal.
LEARN MORE