Banks, Insurers Shut South Sudan Units After Days of Battles
Standard Bank, Old Mutual temporarily close Juba operations

Kenya's KCB moves staff to safety and reduces branch activity
The biggest banks and insurers in Africa, including Old Mutual Plc and Standard Bank Group Ltd., are temporarily closing operations and evacuating staff after violence between rival political factions in South Sudan's capital, Juba, left at least 272 people dead.
The fighting disrupted operations of Standard's CfC Stanbic Bank in Juba and action had to be taken to protect employees, the Johannesburg-based lender, Africa's biggest by assets, said in an e-mailed response to questions on Tuesday. The branch will reopen "once the situation improves," it said.
Clashes erupted in South Sudan on July 7 between forces loyal to President Salva Kiir and supporters of Vice President Riek Machar and continued sporadically until Monday. The country, which marked its fifth anniversary of independence from Sudan on Saturday, has had a transitional government since April, when Kiir and Machar, a formal rebel leader, agreed to work together to end a civil war that began in December 2013. On Monday, the U.S. government ordered the evacuation of all non-essential personnel.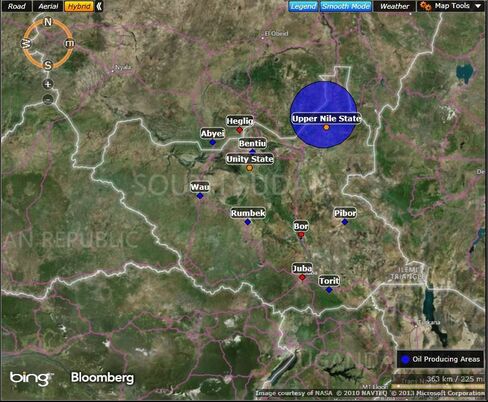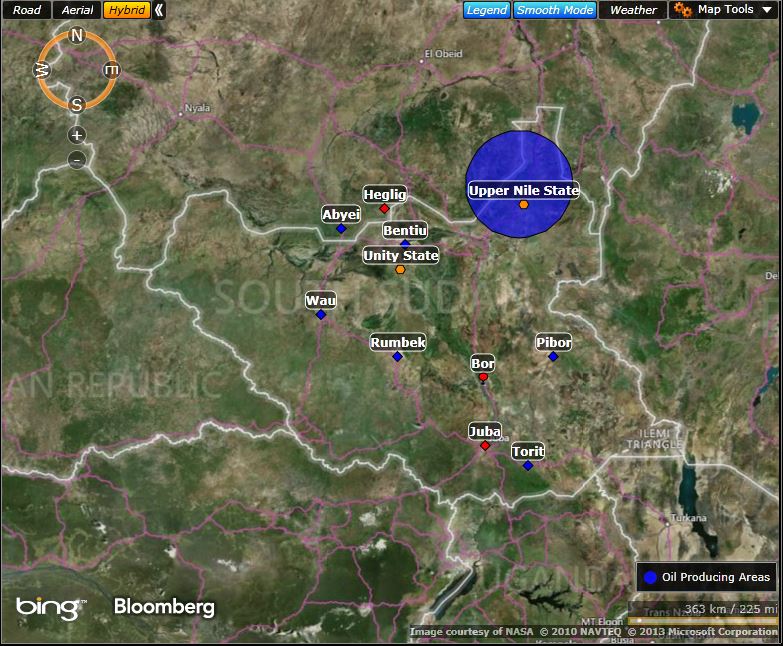 Old Mutual, which has a presence in South Sudan through its controlling stake in UAP Holdings Ltd., has shuttered operations, a spokesman for Africa's biggest insurer said by e-mail. The London-based company is also planning to evacuate expatriate staff and local employees and their families, he said.
Emergency Talks
South Sudan's leaders are in emergency talks to try calm the situation, according to an ambassador for the oil-producing African nation. Kiir and Machar ordered their forces to maintain a cease-fire on Tuesday and the main international airport, which shut during the fighting, has reopened, the United Nations said in an e-mailed statement.
KCB Group Ltd., owner of Kenya's largest bank by assets, has also been forced cut back on branch operations in South Sudan, the Nairobi-based lender said. KCB, which operates in all of South Sudan's 10 states and was the first regional lender to open up in 2005, has moved all staff to safety, the bank said.
Equity Group Holdings Ltd., Kenya's biggest bank by market value, declined to comment.
'Continuity Plans'
MTN Group Ltd., the continent's largest mobile-phone company, will continue to monitor the situation in the country, Chris Maroleng, a spokesman for the company, said in an e-mailed response to questions.
"MTN has implemented its business continuity plans to ensure the safety of our employees and provision of essential services," he said, without giving further details.
The violence that broke out in December 2013 has killed tens of thousands of people, forced more than 2 million more to flee their homes and cut oil production in the country, which has sub-Saharan Africa's third-biggest crude reserves.
Before the war, financial services companies like Standard Bank, searching for income across the continent to boost profit that was waning in more developed countries, saw opportunities in the country and its almost untapped banking market.
The hostilities put paid to any chance of a boom and South Sudan's currency collapsed amid surging inflation, with the International Monetary Fund projecting that the economy will contract 7.8 percent this year.
Before it's here, it's on the Bloomberg Terminal.
LEARN MORE