Brent Crude Price Seen Reviving Beyond the Brexit Blues: Chart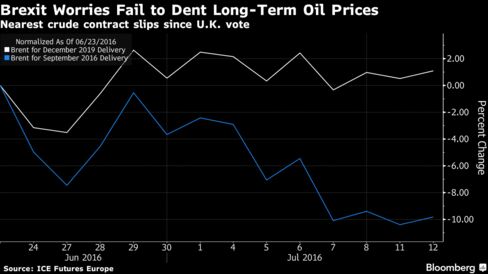 Crude investors are looking beyond Brexit-fueled worries to a future of higher prices. While Brent crude for delivery this September is down almost 10 percent since June 23, the day the U.K. voted to leave the European Union, the December 2019 contract has erased initial losses. "What the market is saying is that this could be a temporary impact and that we are looking for prices to climb back up," said Jens Pedersen, senior analyst at Danske Bank.
Before it's here, it's on the Bloomberg Terminal.
LEARN MORE