Amazon's Prime Day May Be a Shoppers Hook to Best Rivals: Chart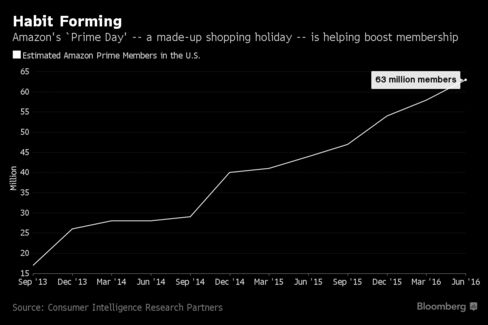 For Amazon.com Inc., every day is becoming a Prime Day. The online retailer is closing the traffic gap with behemoth Wal-Mart Stores Inc., and that should be a concern for its rivals, according to Bloomberg Gadfly's Shelly Banjo. The chief driver? Amazon's Prime membership club -- celebrated Tuesday -- which is helping solidify shopper loyalty in its quest for retail dominance.
Before it's here, it's on the Bloomberg Terminal.
LEARN MORE