Hamptonites Dodge Trump Fundraiser, Roadblocks in Quest to Relax
KKR's Navab, Emily Mortimer hit Parrish museum party instead

Wilbur Ross hosts lunch for presumptive Republican nominee
Alex Navab of KKR was invited to the Donald Trump fundraiser in Southampton on Saturday, and did not attend.
"I had no interest," he said Saturday night at the Parrish Art Museum's Midsummer Party, as he and actress Emily Mortimer dined on corn on the cob and gazpacho.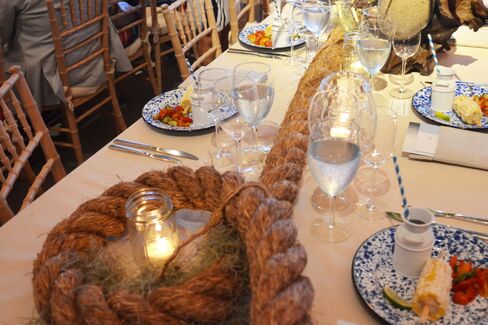 He wasn't the only one at this glamorous, farm-fresh cultural event with a Trump-in-the-Hamptons anecdote.
"We were out doing our daily exercise, and on the way back the road was blocked," said Morgan Stanley's Peter Gregory of his and his wife Jamee's close encounter with a Trump-related barricade. "Our four-mile walk turned into a six-mile walk." (That's what you get for living near billionaire Wilbur Ross, the political luncheon's host).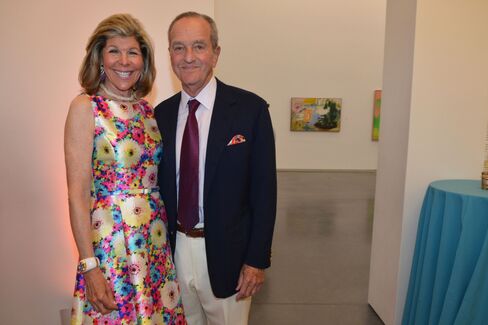 Joseph Cohen, a former chairman of Cowen & Co. said he saw Trump leaving the area -- that is, he spotted a helicopter with Trump lettering buzzing over his 18th-century barn. Others seemed triumphant that they live too far east to spot that chopper, such as Citigroup's Alan MacDonald, of East Hampton, and the Brooklyn Academy of Music's former president, Karen Brooks Hopkins, of Montauk.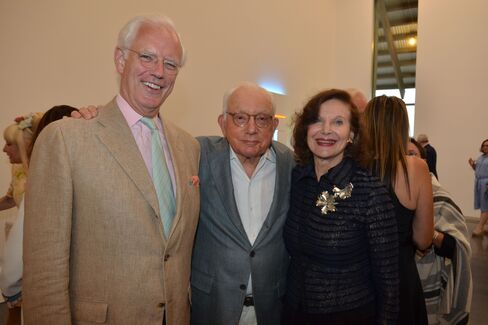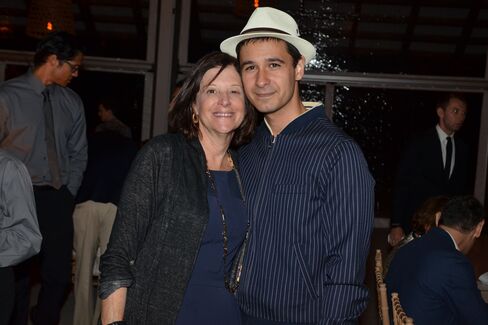 The Parrish museum in Water Mill was freshly hung with drawings by visual artist, choreographer and dancer Jonah Bokaer. The images were inspired by the opera "Neither," with Samuel Beckett's 86-word libretto on space and light.
"I want to read it," said Saba Capital's Boaz Weinstein.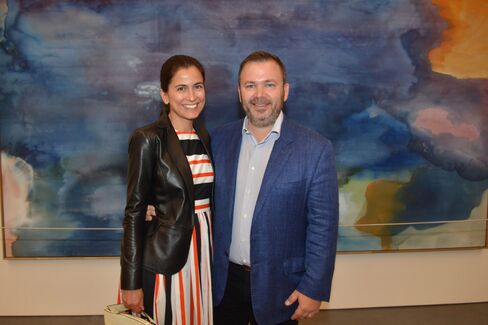 Interior designer Geoffrey Bradfield wore a tie with pink elephants. "I'm probably the only Republican here," he quipped, accompanying museum trustee Deborah Bancroft. As for supporting his party's presumptive nominee: "I'm in a quandary," he said.
Navab, who campaigned for Jeb Bush earlier this year, said he's now backing Hillary Clinton.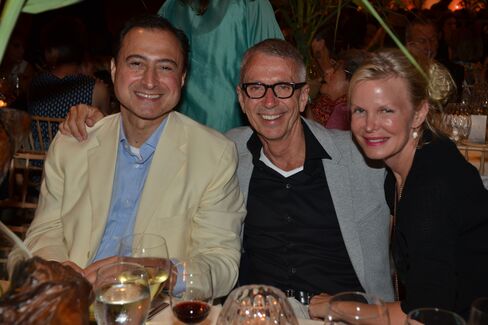 Carol Weisman, a co-chair of the Parrish party, surveyed the room mischievously. "I'm sure there are some closeted Trump supporters here," she said.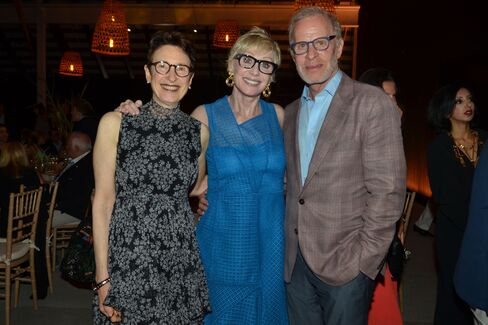 Arts supporters were out in the open, especially brothers Alessandro and Adrian Nivola, whose grandfather Constantino's sculptures are in the Parrish's collection. (Adrian has an exhibition of imaginary musical instruments opening at the Drawing Room; Alessandro is an actor, married to Mortimer.)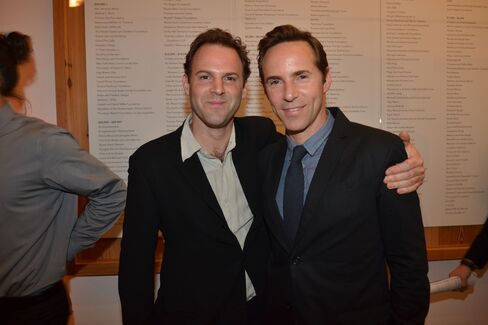 Also in the spotlight: the Parrish's honoree, Barbara Slifka, twin sister of the late Alan Slifka, who has supported (and been honored by) many East End nonprofits and may have offended a few of them with her remarks.
"I've watched the museum blossom," Slifka told guests. "Everyone should support these local causes, but the museum is really at the top of the list."
Terrie Sultan, the museum's director, and its chairman, Fred Seegal, talked up the Parrish's performing arts calendar and programs for people with autism and Alzheimer's.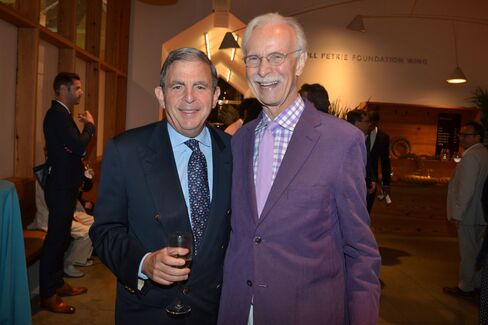 Watermill Center founder Robert Wilson barked like a dog at the lectern in tribute to Slifka -- the "arf" a nod to her support of the Animal Rescue Fund of the Hamptons. Refreshingly, none of his remarks made him sound like a politician.
Before it's here, it's on the Bloomberg Terminal.
LEARN MORE