Data Releases Beating Analyst Forecasts by Most Since '15: Chart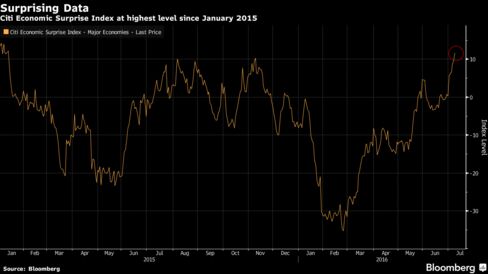 Data releases in major economies are exceeding analysts' forecasts by the most since January 2015, according to the Citi Economic Surprise Index. The index, which climbed to 11.6 on Friday, measures the strength of data relative to analyst expectations, with a positive reading showing that data releases are stronger than expected.
Before it's here, it's on the Bloomberg Terminal.
LEARN MORE