U.K.'s Hammond Says Brexit Dominated His Talks at Nato Summit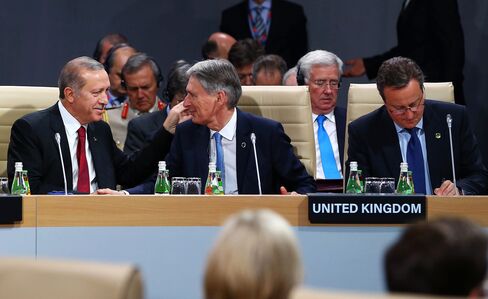 U.K. Foreign Secretary Philip Hammond said that his talks at the NATO summit were dominated by Britain's decision to leave the European Union.
"There is almost no other subject on the table when I get together with my colleagues," Hammond told reporters in Warsaw Saturday.
Hammond said that his discussions showed EU governments wanted to know the future status of their citizens in the U.K. just as British residents in EU countries wanted reassurances.
He said the U.K. was keen to pursue informal talks with EU states on the issue before triggering the offical notification that it will leave the bloc. EU leaders have said they will not enter into negotiations before Article 50 is invoked.
"As far as I'm concerned, we would be ready to have an early discussion about EU nationals to ensure that people who have been established in the U.K. can be reassured to carry on with their lives," he said. "What I am hearing from my colleagues is whatever noises may be coming from Brussels, which may be quite strident messages, that is not the mood in their national capitals."
He added that there is a need "to try to explore the art of the possible."
Before it's here, it's on the Bloomberg Terminal.
LEARN MORE