Mexicans Put In Most Hours at Work as Germans Do Least: Chart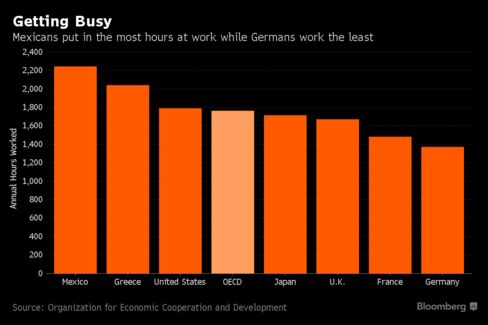 Mexicans put in the longest hours at work in 2015, adding up to 2,246 annual hours, according to a labor report by the Organization for Economic Cooperation and Development based on a 38-nation survey. On the flip side, German workers put in the fewest hours at the office. Workers in Japan, the U.K. and the U.S. hover around the OECD average of 1,766 hours a year. Longer hours do not necessarily translate into higher output.
Before it's here, it's on the Bloomberg Terminal.
LEARN MORE