Brexit May Raise U.K. in Female Head-of-Government Ranks: Chart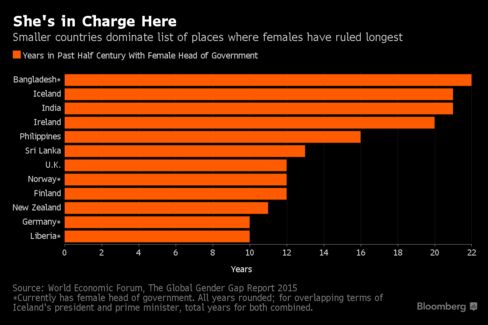 With the U.K. poised to have its first female prime minister since Margaret Thatcher and the U.S. possibly moving toward electing its first woman president, it's a good time to look at the worldwide gender rankings for heads of government. The Americans, of course, are tied for last place with scores of other countries, while the Iron Lady's almost-dozen-year rule ties Britain for seventh with two from the Nordic region. Most of the top 12 countries are small, with nine responsible for less than a combined 2.5 percent of the world's gross domestic product.
Before it's here, it's on the Bloomberg Terminal.
LEARN MORE