Some Tiny Countries May Get a Boost From Plummeting Pound: Chart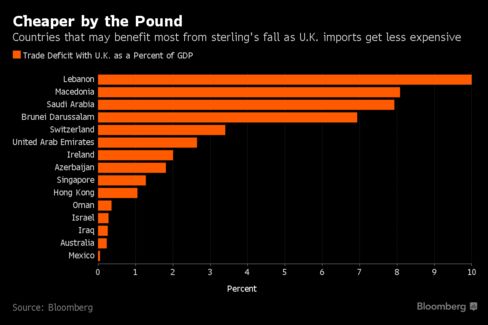 For a few mostly small countries, there's an upside to the British pound's 13 percent nosedive since the U.K. voted to leave the European Union last month: They buy more stuff from the country than they sell to it, which means the goods they purchase from Britain are getting cheaper and the benefit of those savings won't be completely offset by decreased sales if the U.K. economy suffers. The list is dominated by frontier and emerging countries.
Before it's here, it's on the Bloomberg Terminal.
LEARN MORE