Shrinking Orange Juice Supplies Means Expensive Mimosas: Chart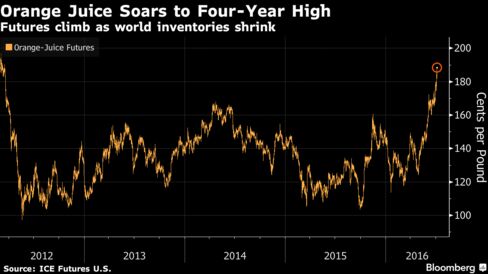 Prices for orange juice are soaring as a crop disease called citrus greening hampers fruit yields in Brazil and Florida, the world's top producers of the beverage. Adverse South American weather and the threat of a more-active-than-normal Atlantic Hurricane season pose the risk of further production losses. Global inventories have shrunk to the smallest since 2009, while orange-juice futures in New York are trading at the highest in more than four years.
Before it's here, it's on the Bloomberg Terminal.
LEARN MORE