Shorts Target New Oriental as Stock Nears Record High: Chart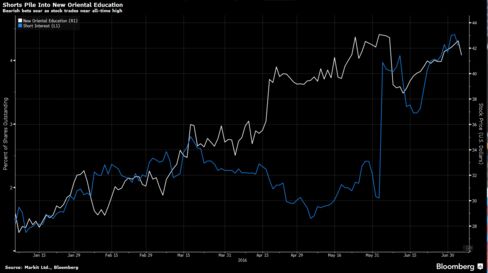 Investors are turning bearish on New Oriental Education & Technology Group Inc., the leading private education provider in China. Short interest reached a three-year peak of 4.4 percent this week, up from 1.5 percent in May, data compiled by Markit Ltd. and Bloomberg show. The stock has soared 32 percent in 2016 to trade near the highest since listing 10 years ago, making it one of the best performers on a Bloomberg index of U.S.-traded Chinese stocks.
Before it's here, it's on the Bloomberg Terminal.
LEARN MORE