The U.S. holds more recoverable oil reserves than either Saudi Arabia or Russia, according to Oslo-based consultant Rystad Energy.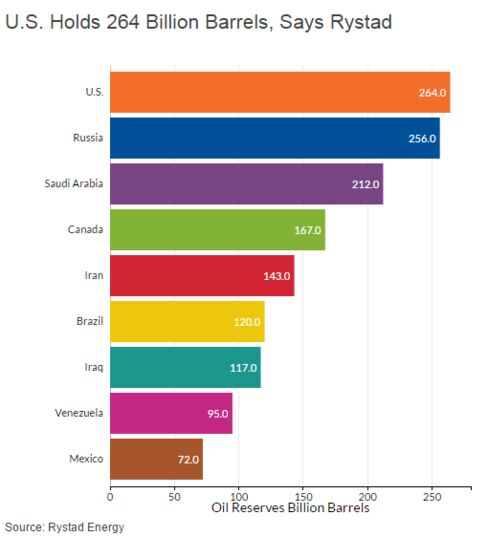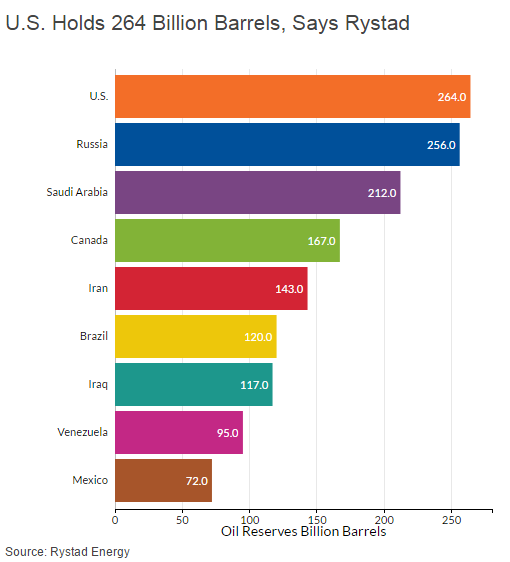 For the U.S. more than 50 percent of the remaining oil reserves is in unconventional shale oil. Texas holds more than 60 billion barrels of shale oil according to the new data.
New data from Rystad distinguishes between reserves in existing fields, in new projects and potential reserves in recent discoveries and in yet undiscovered fields. An established standard approach is applied to all fields in all countries, said Rystad, which means reserves can be compared apples-to-apples across the world. Other public sources are based on official reporting from national authorities, which are in turn based on diverse and opaque standards, Rystad said.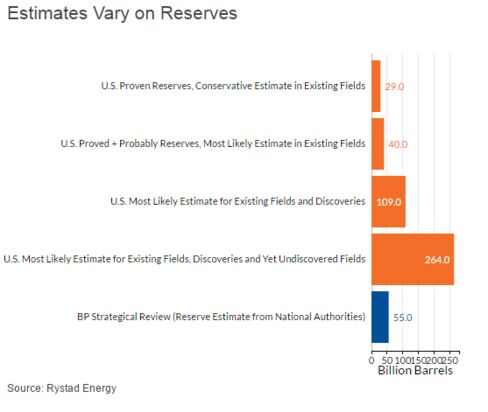 Rystad estimates total global oil reserves at 2,092 billion barrels, or 70 times the current production rate of about 30 billion barrels of crude oil per year. Unconventional oil recovery accounts for 30 percent of the global recoverable oil reserves, and offshore 33 percent. The seven major oil companies -- BP, Exxon, Chevron, ENI, Total, Shell and ConocoPhillips -- hold less than 10 percent of the total, Rystad said.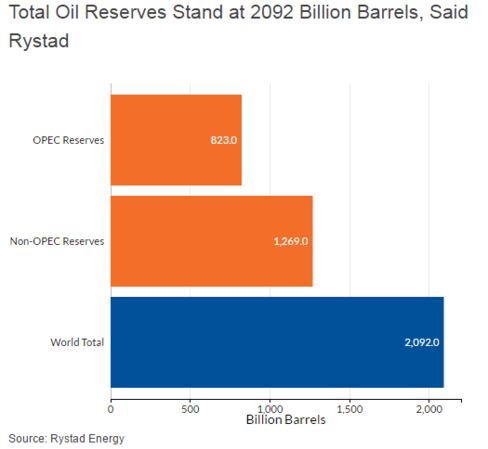 For an interactive version of these charts, see Bloomberg Briefs here.
Before it's here, it's on the Bloomberg Terminal.
LEARN MORE